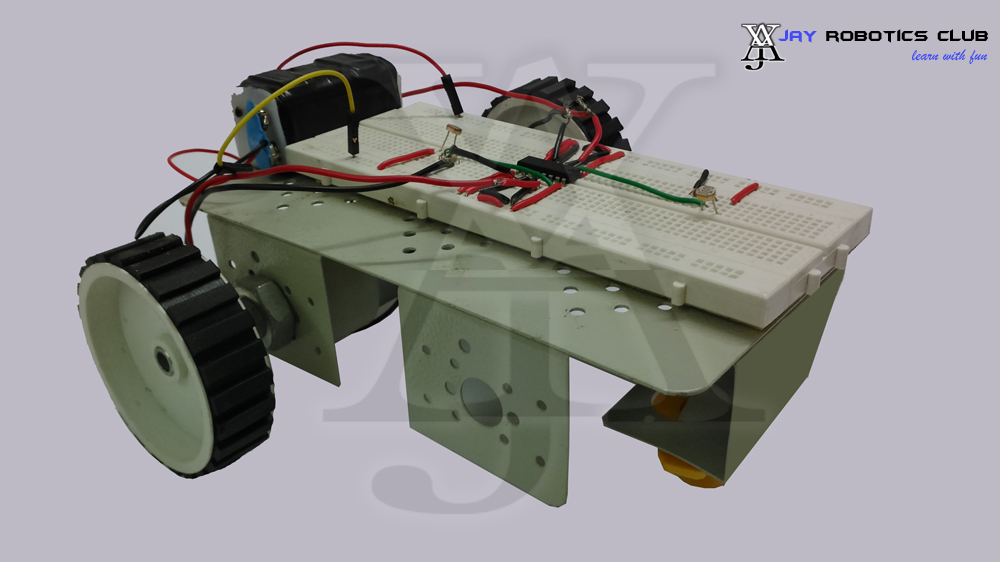 Solar Tracking Robot always stays in the place of direct sunlight. We developed this robot for two applications:
To store power using solar panel
To place a plant at a direct sunlight
It is a pretty useful robot designed without microcontroller, which gradually moves and stops at the sweet spot of direct sunlight from low light intensity area. When the sun moves and shadows encroach on its position, it will set out again to ensure the perfect place of direct sunlight.
Check how Solar Tracking Robot without microcontroller performed in our R&D lab:
Key Features:
Step by Step Instructions
Full HD Pictures
Developed by Robotic Experts
Simple as ever
100% Output Guaranteed
30 min Free Skype Support with our Robotic Experts (Optional)
7 Chapters, 6 Topics, & 1 Quiz
Real Time Application
Learn from anywhere
Lifetime Technical Support via Ask JAY
Prerequisite: Good Knowledge on Basic Electronic Components
Best Age for Learning: 12+ Years
Difficulty Level: Easy
Course Access: 150 days
Take this Course