Kidz Botix
Play with Robots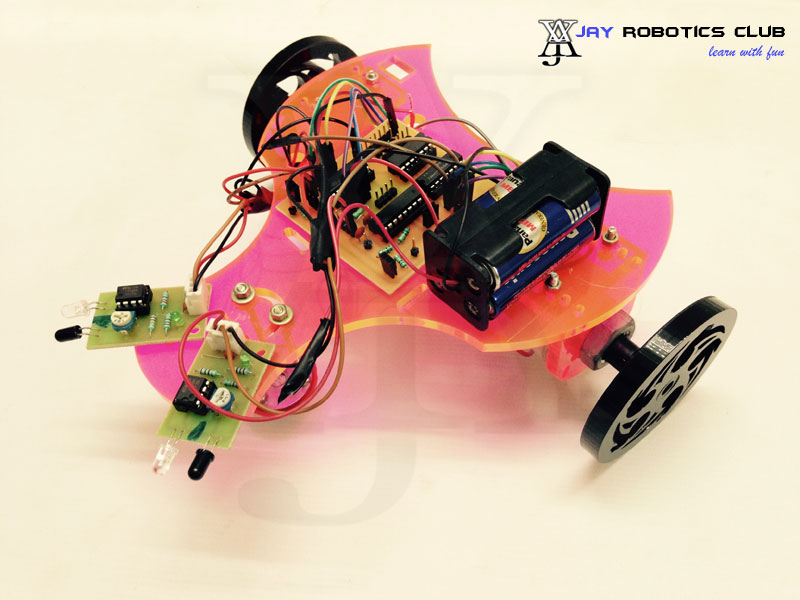 Is your child interested in building robots?
Yeah! Kidz Botix is designed to keep your child fun in developing eight different robots using our AIO Board.
Join now and Have fun!
Robots:
Come in my way Robot
White Tracker Robot
Solar Tracking Robot
Follow Me Robot
Pit Robot
Take Diversion Robot
Mobile Controlled Robot
Robot Shuttler
Duration: 12 Hours
Eligibility: 9+ years of age
Class Timings: Convenient time between 10 am to 6 pm
What is the use of learning it?
Explore the use of electronic components
Enhances innovative and creative knowledge
Gives basic knowledge on how robots works
Session I
Introduction to Robotics
Overview of Electronic Components
Lookup at some of the advanced robots
Session II
Making of Come in my way Robot
Developing White Tracker Robot
Hands-on Training
Doubts, queries, and additional information
Session III
Wiring up Solar Tracking Robot
Building Follow Me Robot
Testing the Robot
Doubts, queries, and additional information
Session IV
Hands-on Training on Pit Robot
Connecting up Take Diversion Robot
Checking the output
Doubts, queries, and additional information
Session V
Developing Mobile Controlled Robot
Building Robot Shuttler
Doubts, queries, and additional information
Kidz Botix
Play with Robots
Each participant will get a free kit and a course completion certificate