Wireless Botix
Control your Robots Wirelessly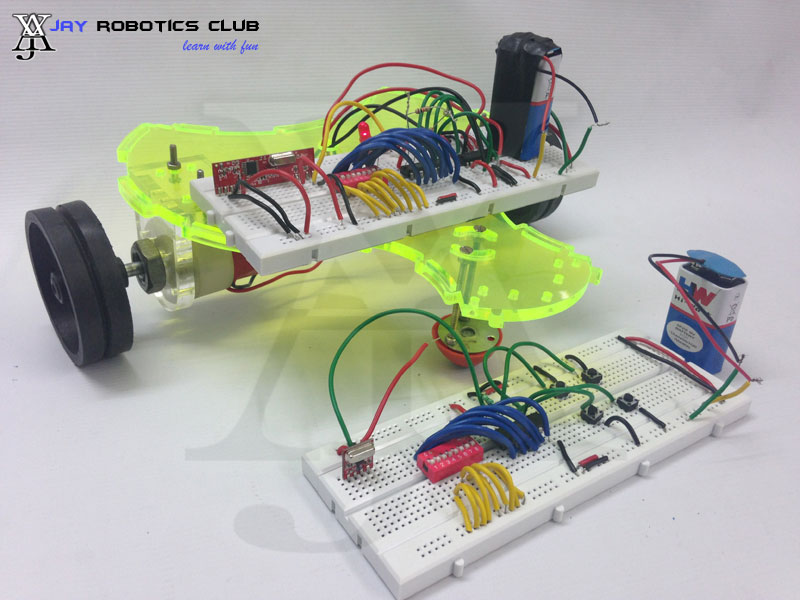 After learning to develop wired robots, now it could be the right course to move forward to remove the need of wires. In Wireless Botix, you will learn to develop five different wireless controlled robots without programming.
Robots:
Robotel

Radio Robot
Touch-control Radio Robot
Detective Robot
IP Robot
Course Details:
Duration: 12 hours
Eligibility: 12+ years of age
Class Timings: Convenient time between 11 am to 6 pm
What is the use of learning it?
Increases creative knowledge

on

wireless devices
Helps to innovate new robots
Best for industrial or search and rescue applications
Wireless Botix (Classroom)
Control your Robots Wirelessly
One complete free robot kit required for the course

Study materials

Course completion certificate
This robotics class is so nice the robots what I make with instructions are working everytime when the class is there I like robotics class and my two favourite robots is Mobile controlled robots and Edge avoiding robot
A.Jayanthi Priyankha