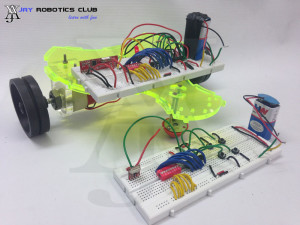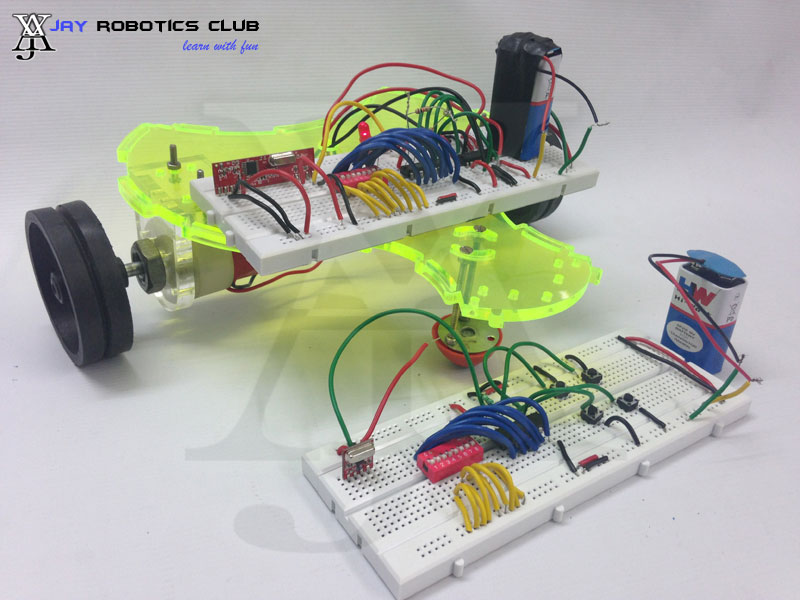 Are you tired of making wired robots? Chill! RF Controlled Wireless Robot could bring back your interest. You may be aware of other wireless modes like Mobile, Bluetooth, xBee, etc., but RF control stands a way bit higher for its easy to develop, connect, and control features.
The major advantage of RF Robot is that it doesn't require any programming. So, if you are a beginner, you can build this robot with ease.
This robot resembles a remote car, and everyone might have played in their small ages for sure. Now, you gotta chance to build it by yourself. I am not kidding! You gonna build this robot right from scratch in this Self Learning course.
Have a look at its performance on the below video:
Key Features:
Full HD Video Training
High Quality Instructions
Developed by Robotic Experts
Simple as ever
100% Output Guaranteed
30 min Free Skype Support with our Robotic Experts
6 Chapters & 1 Quiz
Real Time Application
Learn from anywhere
Lifetime technical support via Ask JAY
Prerequisite: Good Knowledge on Basic Electronic Components.
Best Age for Learning: 13+ Years
Difficulty Level: Intermediate
Course Access: 150 days
Take this Course